Missing Middle Housing is a range of house-scale buildings with multiple units—compatible in scale and form with detached single-family homes—located in a walkable neighborhood.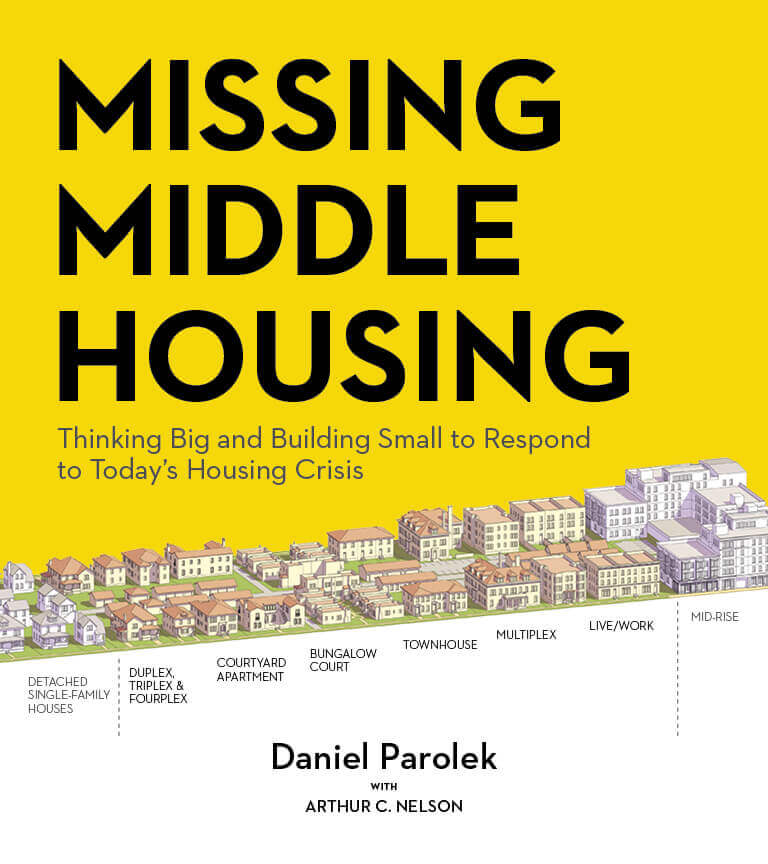 Thinking Big and Building Small to Respond to Today's Housing Crisis
Buy the book here
Sign up for future book updates
Be one of the first to receive a printed copy of the new Missing Middle Housing book, the ultimate handbook for creating walkable urban living.
The Types
The Missing Middle Housing types provide diverse housing options, such as duplexes, fourplexes, cottage courts, and multiplexes. These house-scale buildings fit seamlessly into existing residential neighborhoods and support walkability, locally-serving retail, and public transportation options. They provide solutions along a spectrum of affordability to address the mismatch between the available U.S. housing stock and shifting demographics combined with the growing demand for walkability.
"Well-designed 'Missing Middle' buildings unify the walkable streetscape as they greatly diversify the choices available for households of different age, size, and income. Smaller households tend to eat out more, helping our neighborhood attract wonderful restaurants. Diverse households keep diverse hours meaning we have more people out walking our streets at more varied hours—keeping them safer."
Ellen Dunham-Jones
Professor at the Georgia Institute of Technology and co‑author of Retrofitting Suburbia: Urban Design Solutions for Redesigning Suburbs